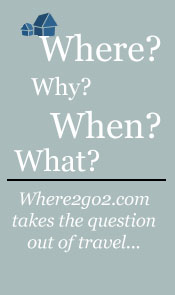 ---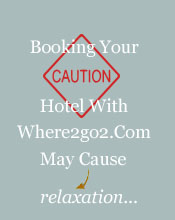 Vacation Rentals in Australia
Australia, 'The Land Down Under' is the world's 6th largest country. To put the size of Australia into perspective, it is 50 percent larger than Europe. This sparsely populated region has more beaches than any other country or region in the world. In fact, there are over 10,000 beaches for vacationers and residents to enjoy. Typical Australian vacation destinations include, the Australian Outback, Great Barrier Reef, rainforests, beaches, and even ranch destinations. To begin your Australia vacation rental search select from one of the regions down under.
Our Australia Vacation Rental section features the following vacation rental properties. At Where2go2.Com you will find beach houses, homes, villas, cabins, cottages, condos for rent by owner and hotels. Where2go2.Com is always adding new vacation rentals for Australia and other great vacation destinations so bookmark us and visit us often.


Please read the disclaimer before proceeding



Australia & South Pacific -> Australia
Last Minute Deals:
Are your bags packed? Take advantage of our last minute vacation rental property deals. Simply go through the list of deals, select the deal you want, contact the owner, and away you go!